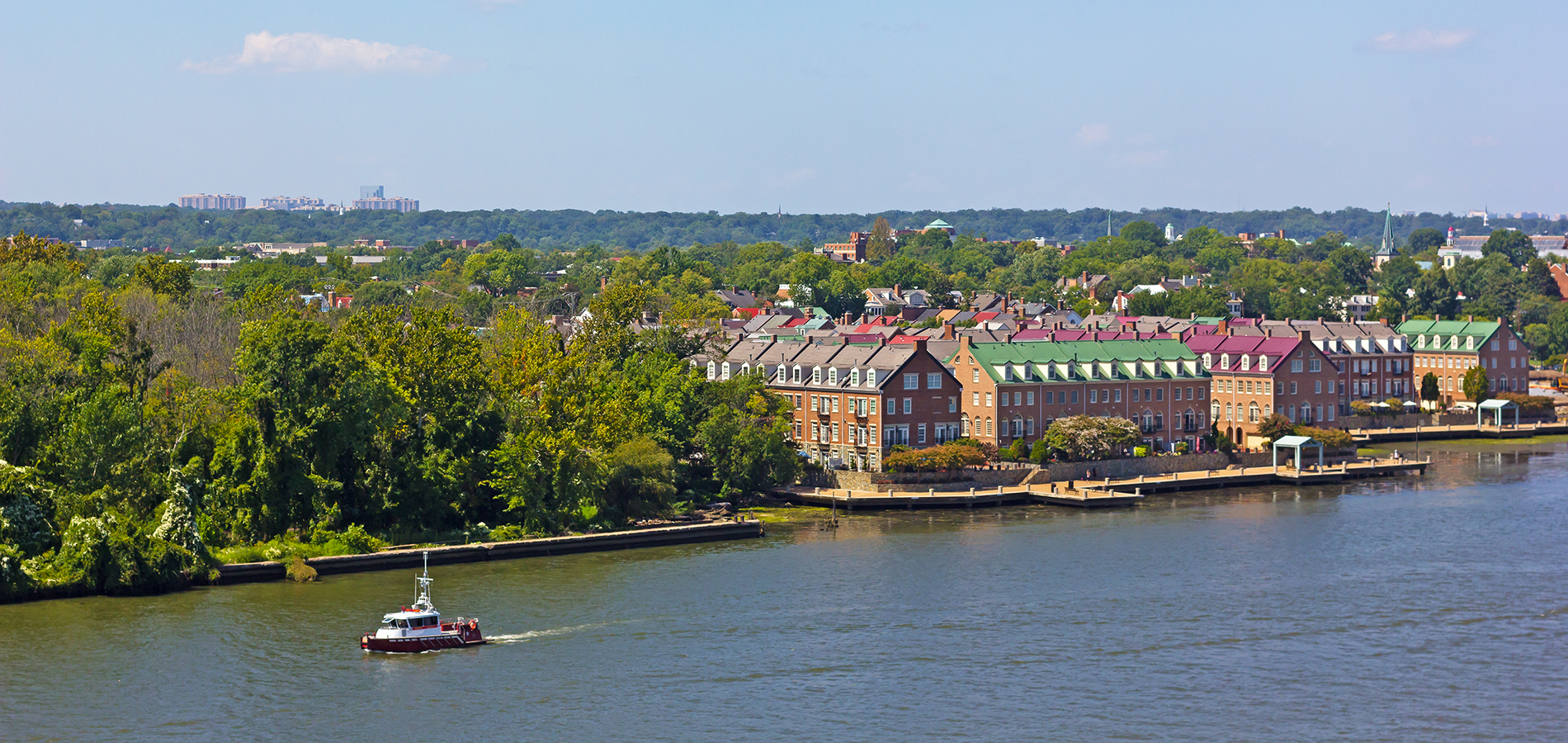 Featured Blog
Why You Shouldn't Fear Today's Foreclosure Headlines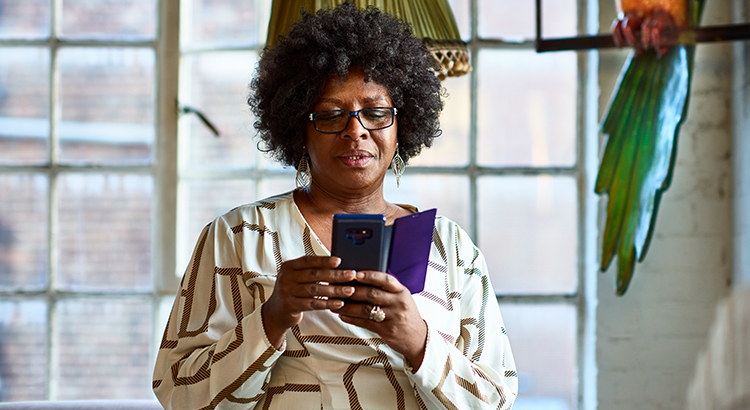 If you've seen recent headlines about foreclosures surging in the housing market, you're certainly not alone. There's no doubt, the stories in the media can be pretty confusing right now. They may even make you think twice about buying a home for fear that prices could crash. The reality is, the data shows a foreclosure crisis is not where the market is headed, and understanding what that really means is mission critical if you want to know the truth about what's happening today. Here's a deeper look.
According to the Year-End 2022 U.S. Foreclosure Market Report from ATTOM, foreclosure filings are up 115% from 2021, but down 34% from 2019. As media headlines grab onto this 115% increase, it's more important than ever to put that percentage into context.
While the number of foreclosure filings did more than double last year, we need to remember why that happened and how it compares to more normal, pre-pandemic years in the market. Thanks to the forbearance program and other relief options for homeowners, foreclosure filings were down to record-low levels in 2020 and 2021, so any increase last year is — no surprise — a jump up. Rick Sharga, Executive VP of Market Intelligence at ATTOM, notes:
"Eighteen months after the end of the government's foreclosure moratorium, and with less than five percent of the 8.4 million borrowers who entered the CARES Act forbearance program remaining, foreclosure activity remains significantly lower than it was prior to the COVID-19 pandemic. It seems clear that government and mortgage industry efforts during the pandemic, coupled with a strong economy, have helped prevent millions of unnecessary foreclosures."
Clearly, these options meant millions of homeowners could stay in their homes, allowing them to get back on their feet during a very challenging period. With home values rising at the same time, many homeowners who may have found themselves facing foreclosure under other circumstances were able to leverage their equity and sell their houses rather than face foreclosure, and that trend continues today.
And remember, as the graph below shows, foreclosures today are far below the record-high 2.9 million that were reported in 2010 when the housing market crashed.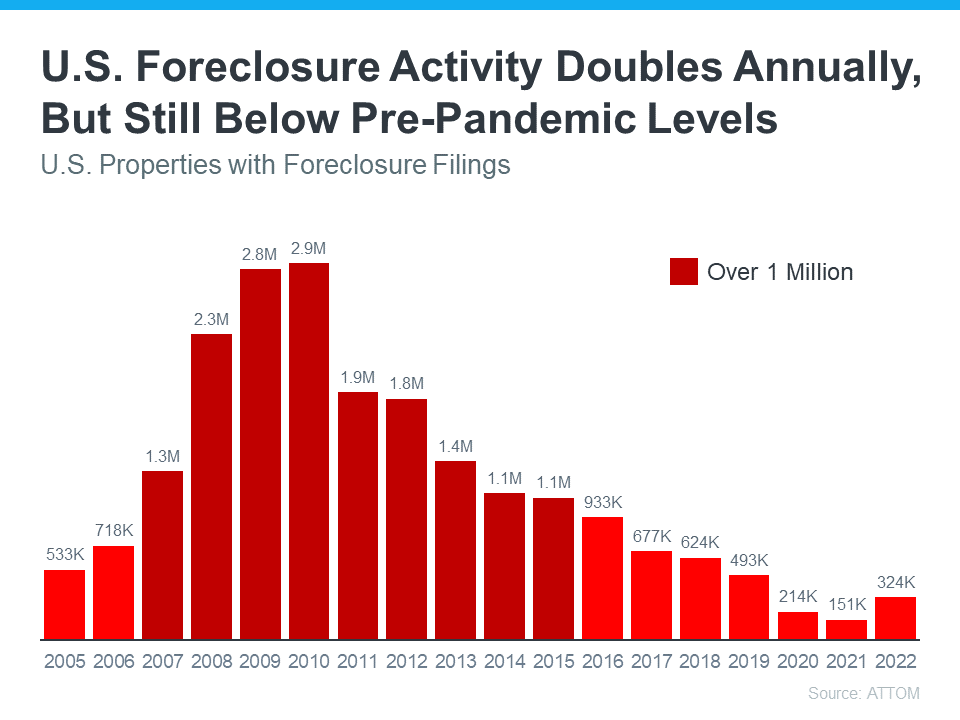 So, while foreclosures are rising, keeping perspective in mind is key. As Bill McBride, Founder and Author of Calculated Risk, noted just last week:
"The bottom line is there will be an increase in foreclosures over the next year (from record low levels), but there will not be a huge wave of distressed sales as happened following the housing bubble. The distressed sales during the housing bust led to cascading price declines, and that will not happen this time."
Bottom Line

Right now, putting the data into context is more important than ever. While the housing market is experiencing an expected rise in foreclosures, it's nowhere near the crisis levels seen when the housing bubble burst, and that won't lead to a crash in home prices.



Meet Jean Kacou Aboi, Broker-VP
Hello and thank you for taking the time to stop and read my bio. My name is Jean Kacou Aboi, and I have been a Realtor® for over 20 years now.
So today I am happy to say that in this great but challenging and ever changing market, I am afforded the Experience and knowledge to help our clients make swift decisions. We don't "push" our clients to do anything. We understand that real estate is likely the largest investment one will make in their lifetime. We feel that our primary role is to educate our clients and to provide them with all of the tools, information and resources they need to make an informed decision on their own.
We are straight shooters and make "Real Estate – Real Simple" by taking all of the guess work out of it for those we represent. We are one of the rare team in the area that offers a Strong Guarantee when you are selling or buying a home.
As a Team Leader,I have the unique privilege to work with each and every client, as well as maintain relationships with all of our past clients. While each member of the team handles specific tasks,I oversee all aspects of each sale, specializing in the negotiating process. I feel that our clients are more than just a 'transaction' and highly value my personal relationships with each and every client. Long after the buying or selling process our clients can count on me for assistance with real estate issues, business referrals or just a friendly chat! This commitment to relationships is what sets our Team ahead of the pack.
If you choose to work with us I pledge to put our extensive experience with Foreclosure, short sales, relocation and our time with hundreds of buyers and sellers to help you avoid the pitfalls you may encounter along the way. Our vast market knowledge, experience and use of today's best technology is a large part of how we can help make a real estate transaction as seamless as possible for you.
We work primarily with Sellers, First Time or Move up Buyers, Investors and corporate entities involved in Residential Real Estate transactions
Client Testimonials